Ad blocker interference detected!
Wikia is a free-to-use site that makes money from advertising. We have a modified experience for viewers using ad blockers

Wikia is not accessible if you've made further modifications. Remove the custom ad blocker rule(s) and the page will load as expected.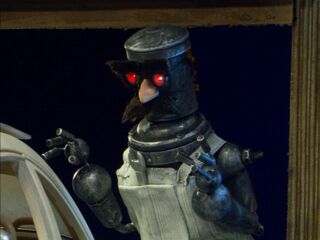 Episode Name: 1987
Season: 2
Episode: 26
Production Code: 03
Air Date: 05/07/2006
Written By: Mike Fasolo, Doug Goldstein, Charles Horn, Seth Green, Breckin Meyer, Tom Root, Matthew Senreich
Directed By: Doug Goldstein
Cast: Scott Adsit, Michael Ian Black, Leah Cevoli, Miguel Ferrer, Sarah Michelle Gellar, Seth Green, Seth MacFarlane, Breckin Meyer (uncredited), Dan Milano, Dana Snyder, Hal Sparks
Episode Summary: Twinkie the Kid dispenses justice and lead! Popular board games from Chutes and Ladders to Hungry Hungry Hippos get turned into action-packed feature films. Meet Skeletor's dentist, Mo-Larr! Emperor Palpatine gets a collect call from Darth Vader. Mortal Kombat's Johnny Cage has a bad day on the job. An enraged Ted Turner transforms into his alter-ego, Captain Planet.
Trivia / Info:
Special Credits:
Segment List: