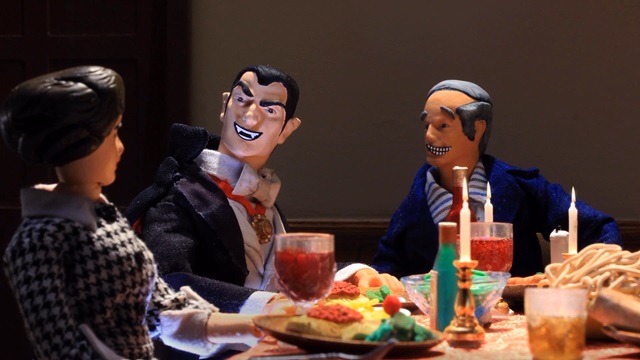 Episode Name: Butchered in Burbank
Season: 6
Episode: 112
Production Code: 12
Air Date: 12/09/2012
Written By:
Directed By: Zeb Wells
Cast: Rachel Bloom, Rachael Leigh Cook, Seth Green, David Hasselhoff, Tom Hiddleston, George Lowe, David Morse, Matthew Senreich, Stanley Tucci
Episode Summary: Included: Monopoly in theaters; Dracula's dinner party; "The Little Mermaid" in New York; a new Dr. Seuss character.
Trivia / Info: This episode was thought to have aired on November 11, 2012.
Segment List:
Denotes segment occurring after the credits.