Ad blocker interference detected!
Wikia is a free-to-use site that makes money from advertising. We have a modified experience for viewers using ad blockers

Wikia is not accessible if you've made further modifications. Remove the custom ad blocker rule(s) and the page will load as expected.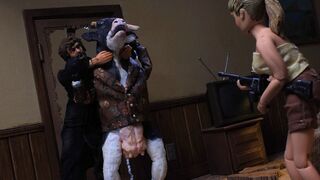 Episode Name: Executed by the State
Season: 6
Episode: 101
Production Code: 1
Air Date: 09/16/2012
Written By: Matthew Beans, Mike Fasolo, Jessica Gao, Doug Goldstein, Seth Green, Tom Root, Matthew Senreich, Zeb Wells
Directed By: Zeb Wells
Cast: Max Charles, Kat Dennings, Ben Foster, Seth Green, Melissa Joan Hart, Stan Lee, Matthew Senreich, Jon Stewart, Skeet Ulrich
Episode Summary: Season 6 flies in with a brand spankin' new opening credit sequence! G.I. Joe faces their biggest challenge yet; Find out what being a vegetarian is really all about; the questions about the Starbucks logo are answered; Orville Redenbacher stars in Children of the Popcorn. rated TV14
Trivia / Info: This is the First episode of robot chicken without Cartoon Network skull logo.
Segment List: