Ad blocker interference detected!
Wikia is a free-to-use site that makes money from advertising. We have a modified experience for viewers using ad blockers

Wikia is not accessible if you've made further modifications. Remove the custom ad blocker rule(s) and the page will load as expected.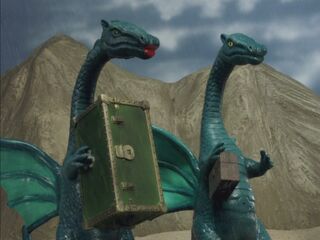 Episode Name: Gold Dust Gasoline
Season: 1
Episode: 3
Production Code: 06
Air Date: 03/06/2005
Written By: Mike Fasolo, Doug Goldstein, Seth Green, Tom Root, Matthew Senreich
Directed By: Tom Root
Cast: Abraham Benrubi, Dom DeLuise, Topher Grace, Seth Green, Mila Kunis, Ashton Kutcher, Matthew Lillard, Danny Masterson, Dan Milano, Burt Reynolds, Debra Jo Rupp, Kurtwood Smith, Wilmer Valderrama
Episode Summary: The animals Noah left behind try to survive the flood in their very own ark. Enjoy instant nostalgia with "That '00s Show." Mrs. McNally's third-graders produce an animated abomination in "The Best Cowboy." The world's most famous cars-from KITT to the Batmobile to the General Lee-race against each other in "3 Fast 3 Furious." RATED TV14
Trivia / Info:
The Stoop!d Monkey is about to whack a bee hive with a stick.
The title of this episode was considered for the name of the show, but rejected.
This is the first time that the final segment spills over into the closing credits.
Segment List: