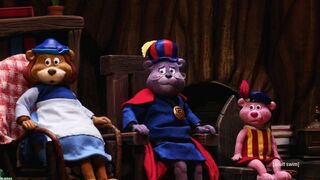 Episode Name: In Bed Surrounded by Loved Ones
Season: 6
Episode: 107
Production Code: 7
Air Date: 10/28/2012
Written By:
Directed By: Zeb Wells
Cast: Abraham Benrubi, Rachel Bloom, Seth Green, Allison Janney, Joe Lo Truglio, Sarah Ramos, Matthew Senreich, Fred Tatasciore, Alex Winter
Episode Summary: You don't want to prank Apache Chief; The Lego people hate non-conformity; What would happen it we got rid of all the Wolves; The good times catch up with Captain Kirk.
Trivia / Info:
Segment List:
Ad blocker interference detected!
Wikia is a free-to-use site that makes money from advertising. We have a modified experience for viewers using ad blockers

Wikia is not accessible if you've made further modifications. Remove the custom ad blocker rule(s) and the page will load as expected.