Ad blocker interference detected!
Wikia is a free-to-use site that makes money from advertising. We have a modified experience for viewers using ad blockers

Wikia is not accessible if you've made further modifications. Remove the custom ad blocker rule(s) and the page will load as expected.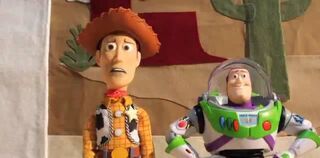 Episode Name: Kramer Vs. Showgirls
Season: 5
Episode: 85
Production Code: 4
Air Date: 1/30/11
Written By: Matthew Beans, Mike Fasolo, Doug Goldstein, Seth Green, Breckin Meyer, Tom Root, Eric Schaar, Matthew Senreich, Zeb Wells
Directed By: Chris McKay
Cast: Tamara Garfield, Seth Green, Jonathan Lipow, Breckin Meyer, Olivia Munn, Matthew Senreich, Dave Sheridan, Alan Tudyk, Frank Welker
Episode Summary: NASA's Lego people have a very bad launch day. See how Andy treats his toys after he comes home from college in Toy Story 4. Find out what happened to some our most memorable TV characters from the 90's.
Trivia / Info:
Special Credits:
Segment List: