Ad blocker interference detected!
Wikia is a free-to-use site that makes money from advertising. We have a modified experience for viewers using ad blockers

Wikia is not accessible if you've made further modifications. Remove the custom ad blocker rule(s) and the page will load as expected.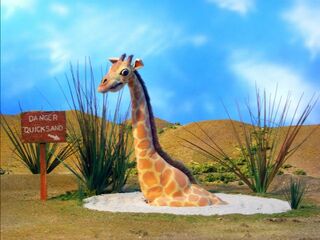 Episode Name: Sausage Fest
Season: 2
Episode: 35
Production Code: 13
Air Date: 10/15/2006
Written By: Hugh Davidson, Mike Fasolo, Doug Goldstein, Seth Green, Dan Milano, Tom Root, Matthew Senreich
Directed By: Tom Root
Cast: Seth Green, Gary Holms, Marion Ramsey, Fred Tatasciore, Michael Winslow, Elijah Wood
Episode Summary: Li'l Hitler will win your heart! The Library of Heaven yields answers even God doesn't want you to know. The Burger King serves up some delicious B&E. Garfield and Heathcliff take each other to court. A giraffe deals with the stages of death. The gang from Police Academy joins the X-Men. RATED TV14
Trivia / Info:
The Stoop!d Monkey is about to stick his finger up a light bulb socket.
Special Credits:
Segment List: